1
The Moshe Katsav Rape Scandal
Moshe Katsav, like Chen Shui-bian, was a poor boy who rose to a position of power in his country. Katsav was born to a Jewish family in Iran. His family immigrated to Israel in 1951, when Katsav was 5. They lived in a refugee tent camp for several years.
Katsav, an observant Jew, got a university education and joined the conservative Likud Party. He held a number of cabinet posts in the 1980s and 1990s. In 2000, the Israeli parliament, the Knesset, elected him to the ceremonial but prestigious post of president. While in office, he rejected many pleas for pardons from convicted criminals.
His troubles began in 2006, and it was Katsav himself who set them rolling. He complained to the attorney general that he was being blackmailed by an employee who had worked for him when he was minister of tourism in the late 1990s. An investigation concluded that the woman's charges were true: Katsav had twice forced her to have sex with him. He was charged with two counts of rape.
Other women came forward, accusing Katsav of indecent assault and sexual harassment while he was president. Katsav denied his guilt, though he admitted "I've hugged and kissed women." He claimed the prosecution was a political vendetta.
In 2007, he resigned the presidency. He negotiated a plea bargain that would have meant no jail time, but changed his mind and pleaded not guilty. At his trial in 2010, he was convicted and an appeals court upheld the verdict. Katsav was sentenced to seven years in prison and required to pay compensation to his victims. Prime Minister Binyamin Netanyahu said the occasion of Katsav's sentencing was "a day of sadness and shame."
Read on for lots more information about political scandals.
CONTRIBUTING WRITERS:
Helen Davies, Marjorie Dorfman, Mary Fons, Deborah Hawkins, Martin Hintz, Linnea Lundgren, David Priess, Julia Clark Robinson, Paul Seaburn, Heidi Stevens, and Steve Theunissen
Related Articles
Sources
BBC News. "Profile: Chen Shui-bian," June 11, 2010. (Jan. 12, 2012) http://news.bbc.co.uk/2/hi/2172980.stm

Bronner, Ethan. "Israeli Ex-President Avows Innocence on Eve of Prison," New York Times, Dec. 6, 2011. (Jan. 12, 2012) http://www.nytimes.com/2011/12/07/world/middleeast/moshe-katsav-ex-israeli-president-prepares-for-jail.html?_r=1&ref=moshekatsav

Brown, Derek. "1963: The Profumo scandal," April 10, 2001. (Jan. 12, 2012) http://www.guardian.co.uk/politics/2001/apr/10/past.derekbrown

cnbc.com. "11 Major International Political Scandals." (January 12, 2012) http://www.cnbc.com/id/41667565/11_Major_International_Political_Scandals?slide=3

Donadio, Rachel and Povoledo, Elisabetta. "Berlusconi, Magnetic and Divisive, Whose Politics Were Personal," New York Times, November 12, 2011. (January 12, 2012) http://www.nytimes.com/2011/11/13/world/europe/berlusconi-both-drew-and-divided-italians.html?ref=silvioberlusconi

Hechinger, Paul. "Infamous British Political Scandals: the Profumo Affair," BBC America, December 28, 2011. (January 12, 2012) http://www.bbcamerica.com/anglophenia/2011/12/infamous-british-political-scandals-the-profumo-affair/

Hooper, John. "George Clooney and Cristiano Ronaldo star in Berlusconi trial witness list," Guardian, November 23, 2011. (January 12, 2012) http://www.guardian.co.uk/world/2011/nov/23/clooney-ronaldo-witnesses-berlusconi-trial?INTCMP=SRCH

TheStar.com What does 'bunga bunga' mean? Berlusconi mystery revealed. March 24, 2011 http://www.thestar.com/news/world/article/959751--what-exactly-does-bunga-bunga-mean?bn=1

Urquhart, Conal. "Moshe Katsav handed seven-year prison sentence for rape," The Guardian, March 22, 2011. (January 12, 2012) http://www.guardian.co.uk/world/2011/mar/22/moshe-katsav-jailed-seven-years-rape?INTCMP=SRCH

Wines, Michael. "Chen Shui-Bian," New York Times, September 11, 2009. (January 12, 2012) http://topics.nytimes.com/top/reference/timestopics/people/c/_chen_shuibian/index.html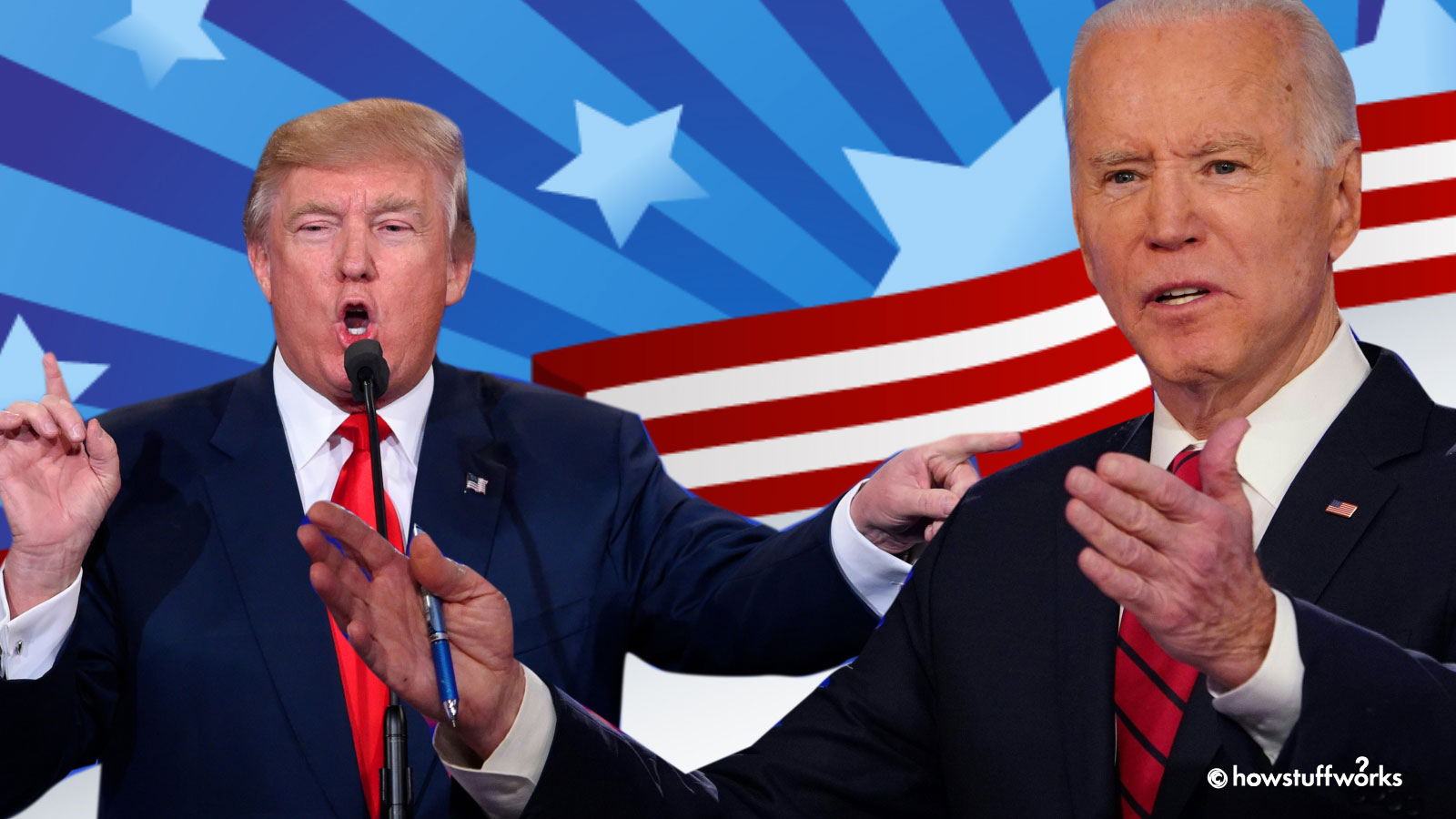 Up Next
The presidential debate is a time-honored institution that's constantly evolving. Learn about the presidential debate and the impact it has on voters.
---