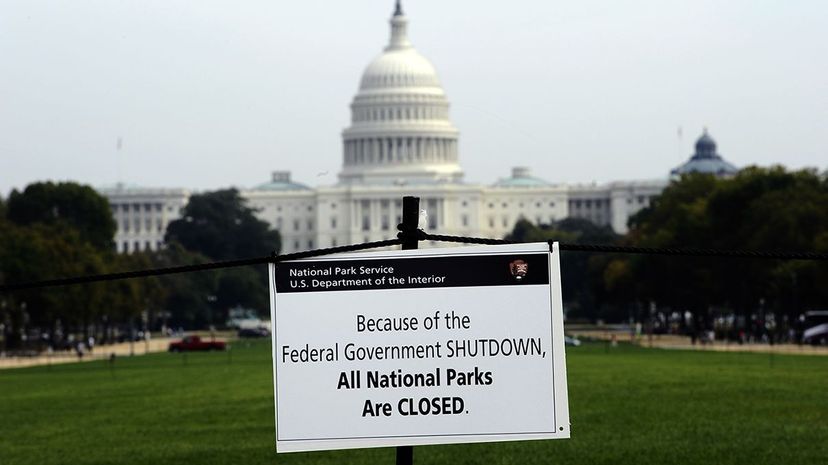 "If we don't get what we want ... I will shut down the government. One way or the other it's [the border wall] going to get built." That's what President Donald Trump said in an Oval Office meeting with House and Senate Democrats Tuesday, Dec. 11, 2018. With yet another a budget deadline looming (this one is Dec. 21, 2018), Americans are wondering if the U.S. government is going to shut down. Congressional lawmakers are currently negotiating a spending bill to keep the government operating, but anything could happen in Washington.
This time around, the issue centers mainly on President Donald Trump's desire to fund a wall on the southern border with Mexico. Trump is demanding billions more in funds for the border wall than the $1.6 billion the Senate has agreed to. At one point during the Tuesday morning meeting (where press was invited) Trump said: "I am proud to shut down the government for border security, Chuck. The people of this country don't want criminals and people that have lots of problems and drugs pouring into our country. I will take the mantle. I will be the one to shut it down. I'm not going to blame you for it. The last time you shut it down it didn't work. I will take the mantle for shutting down. I'm going to shut it down for border security."
If Congress fails to agree on a budget to keep the government operational, it will be the fourth time in more than four years. In 2013, Republicans in Congress forced a shutdown when they tried to defund the Affordable Healthcare Act. The Democrats didn't budge and nearly 800,000 federal employees were out of work without pay for 16 days.
Let's be clear: The entire government will not shut down if lawmakers fail to reach an agreement on the border wall; they could, instead, pass a temporary spending measure. Either way our mail will still be picked up and delivered. The military will still be on guard. However, some things would stop functioning in a shutdown. And the longer it lasts, the worse it would get.
During the last shutdown, all nonessential employees were furloughed with no guarantee that they would be compensated for lost time when the shutdown ended, though they eventually were. Fearful that this would happen again, lawmakers have already introduced legislation that will give federal employees back pay if the government closes.
But what about those people who don't work for the government? Here are five things that could affect you if lawmakers don't cut a spending deal.