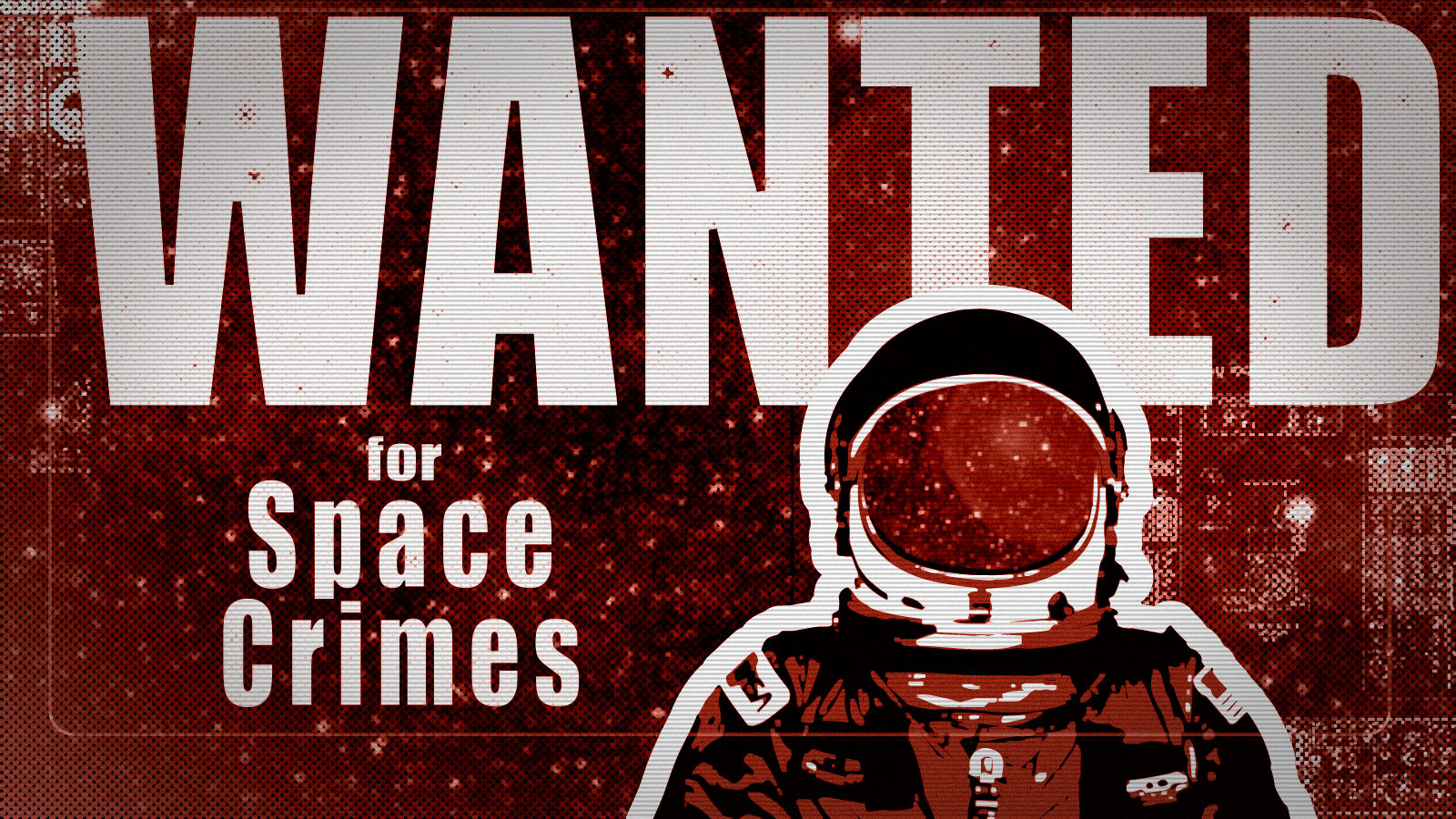 Up Next
A murder in space would create jurisdictional, legal and investigative complications. HowStuffWorks looks at the law as it relates to space crime.
---
Author's Note: 10 News Media Exposés That Made a Difference
Years ago, when I was working as a feature writer for the Pittsburgh Press, it was inspiring to see two of my then-colleagues, the late Andrew Schneider and Mary Pat Flaherty, win a Pulitzer Prize for their investigation of violations and failures in the organ transplant system. I also got at least a sense of the massive amount of hard work — the many hours of interviews, travel to faraway places, and amassing and digging through vast caches of documents — that it takes to get to the truth and tell a shocking story. I think if more people actually saw what real reporters actually do, the news media would have a lot higher public favorability rating than the 32 percent shown in a 2016 Gallup poll.
Related Articles
More Great Links
Sources
Bernstein, Carl and Woodward, Bob. "Woodward and Bernstein: 40 years after Watergate, Nixon was far worse than we thought." Washington Post. June 8, 2012. (Feb. 17, 2017) http://wapo.st/2lY6CyZ

Boston Globe. "Key reports from Globe's Spotlight team on clergy sex abuse." Boston Globe. March 11, 2016. (Feb. 17, 2017)

Britannica.com. "Watergate Scandal." Britannica.com. (Feb. 17, 2017) http://bit.ly/2lYdKvq

Carroll, Matt; Pfeiffer, Sacha; and Rezendes, Michael. "Church Allowed Abuse by Priest for Years." Boston Globe. Jan. 6, 2002. (Feb. 17, 2017). http://bit.ly/2lYcMzr

Constitutional Rights Foundation. "Rockefeller and the Standard Oil Monopoly." Crf-usa.org. Spring 2000. (Feb. 17, 2017) http://bit.ly/2lstFEP

Corley, Christopher L. "Acts of Atrocity: Effects on Public Opinion Support During War or Conflict." Master's Thesis, Naval Postgraduate School, Monterey, Calif. Dec. 2007. (Feb. 17, 2007) http://www.dtic.mil/dtic/tr/fulltext/u2/a475745.pdf

Dews, Fred and Young, Thomas. "Ten Noteworthy Moments In U.S. Investigative Journalism." Brookings.edu. Oct. 20, 2014. (Feb. 17, 2017.) http://brook.gs/2lsAypT

Entous, Adam; Nakashima, Ellen; and Rucker, Philip. "Justice Department warned White House that Flynn could be vulnerable to Russian blackmail, officials say." Washington Post. Feb. 13, 2017. (Feb. 17, 2017) http://wapo.st/2lZaccv

Friedman, Michael Jay. "'See It Now': Murrow vs. McCarthy." Iipdigital.usembassy.gov. June 1, 2008. (Feb. 17, 2017) http://bit.ly/2lWIP2G

Grimes, William. "Randy Shilts, Author, Dies at 42; One of First to Write About AIDS." New York Times. Feb. 18, 1994. (Feb. 17, 2017) http://nyti.ms/2lYaYpO

Harding, Luke. "How Edward Snowden went from loyal NSA contractor to whistleblower." Guardian. Feb. 14, 2014. (Feb. 17, 2017) http://bit.ly/2lwNn24

Harris, Roy. "Sharing Secrets." Pulitzer.org. (Feb. 17, 2017) http://bit.ly/2lwOjUn

Hersh, Seymour M. "The Scene of the Crime." New Yorker. Mar. 30, 2015. (Feb. 17, 2017) http://bit.ly/2lWuIuh

History.com. "1950: McCarthy accuses State Department of communist infiltration." History.com. (Feb. 17, 2017) http://bit.ly/2lWH8SF

Isenberg, Barbara. "Blowing the Whistle on the Experiment." Los Angeles Times. July 15, 1990. (Feb. 17, 2017) http://lat.ms/2lXYizw

Jones, James H. "Bad Blood." Free Press. 1981. (Feb. 17, 2017) http://bit.ly/2lY11sH

King, Gilbert. "The Woman Who Took on the Tycoon." Smithsonian. July 5, 2012. (Feb. 17, 2017) http://bit.ly/2lsq5dU

Laporte, Eileen. "The Real Reporters Behind "Spotlight" On Reliving The Facts And Accepting The Fiction." Fastcocreate.com. Jan. 7, 2016. (Feb. 17, 2017) http://bit.ly/2lYkEk9

Malsin, Jared. "Seymour Hersh on My Lai and the state of investigative journalism." Columbia Journalism Review. April 1, 2015. (Feb. 17, 2017) http://bit.ly/2lWzgAA

McCumber, David. "Pulitzer Prize winner, former P-I reporter Andrew Schneider dies at 74." Seattle Times. Feb. 18, 2017. (Feb. 19, 2017) http://bit.ly/2lz83qr

McNamara, Eileen. "Passing the Buck." Boston Globe. July 29, 2001. (Feb. 17, 2017) http://bit.ly/2lYebpI

Miller, Greg; Entous, Adam; Nakashima, Ellen. "National security adviser Flynn discussed sanctions with Russian ambassador, despite denials, officials say." Washington Post. Feb. 9, 2017. (Feb. 17, 2017) http://wapo.st/2lYVn9D

Miller, Greg and Rucker, Philip. "Michael Flynn resigns as national security adviser." Washington Post. Feb. 14, 2017. (Feb. 17, 2017) http://wapo.st/2lZ457N

Ourdocuments.gov. "Passed in preparation for an anticipated war with France, the Alien and Sedition Acts tightened restrictions on foreign-born Americans and limited speech critical of the Government." Ourdocuments.gov. (Feb. 17, 2017) http://bit.ly/2lZclor

PBS. "Biography: Ida Tarbell." Pbs.org. (Feb. 17, 2017) http://to.pbs.org/2lsmuws

PBS. "Nellie Bly." PBS.org. (Feb. 17, 2017) http://to.pbs.org/2lWmW3k

PBS. "Biography: Selected Men Involved with My Lai." PBS.org. (Feb. 17, 2017) http://to.pbs.org/2lz99lO

Pilger, John. "Tell Me No Lies: Investigative Journalism and its Triumphs." Vintage Books. 2011. (Feb. 17, 2017) http://bit.ly/2lWCwvO

Priest, Dana. "Did the Pentagon Papers matter?" Columbia Journalism Review. Spring 2016. (Feb. 17, 2017) http://bit.ly/2l WLQ32

Shafer, Jack. "Trump Hates the Press? Take a Number." Politico. Feb. 17, 2017. (Feb. 17, 2017) http://politi.co/2lZ4Vlc

Siddiqui, Sabrina. "Congress passes NSA surveillance reform in vindication for Snowden." Guardian. June 3, 2015. (Feb. 17, 2017) http://bit.ly/2lwCU70

Stelter, Brian. "How leaks and investigative journalists led to Flynn's resignation." CNN. Feb. 14, 2017. (Feb. 17, 2017) http://cnnmon.ie/2lZ3XVR

Swift, Art. "Americans' Trust in Mass Media Sinks to New Low." Gallup.com. Sept. 14, 2016. (Feb. 17, 2017) http://bit.ly/2lZ9ZWD

Tuskegee University. "About the USPHS Syphilis Study." Tuskegee.edu. (Feb. 17, 2017) http://bit.ly/2lXURZE