Pro wrestling has now been given an exemption from the Louisiana law banning "sham or fake contests or exhibitions."
Joern Pollex/Bongarts/Getty Images
Advertisement
When Randy "Macho Man" Savage crushed Ricky "The Dragon" Steamboat's larynx with a timekeeper's bell during a 1987 bout for pro wrestling's Intercontinental Championship belt, it certainly looked real. The "blood" that Hulk Hogan spilled across the ring in a legendary 2005 Summer Slam beat down on Shawn Michaels also looked pretty darn legitimate. Yet even diehard wrestling fans know deep down inside that the thunderous leg drops, debilitating sleeper holds and soap opera style shenanigans that go on inside the square circle are staged.
The suspicion can be confirmed, thanks to a Louisiana law. The "sport" of pro wrestling was illegal within state lines under a law banning boxing and wrestling events that are "sham or fake contests or exhibitions." Enacted in 1974, the law was amended to exempt pro wrestling from the prohibition in 2007 [source: La Legal].
Related Articles
Sources
Alabama Code Section 11-46-42. "Number of Electors Allowed in the Polling Place; Time Limit, Etc. for Occupation of Booth." 1961 (Oct. 19, 2012) http://codes.lp.findlaw.com/alcode/11/2/46/2/11-46-42

Alabama Code Section 13A-12-1. "Certain Acts Prohibited on Sunday." 2009 (Oct. 19, 2012) http://law.justia.com/codes/alabama/2009/Title13A/Chapter12/13A-12-1.html

Code of Georgia Section 17-10-3. "Punishment of Misdemeanors Generally." (Oct. 24, 2012) http://statutes.laws.com/georgia/title-17/chapter-10/article-1/17-10-3

Code of Georgia Section 39-2-17. "Improper Dispositions of Minor Under 12; Penalty." (Oct. 19, 2012) http://www.itislaw.com/NLLXML/getcode.asp?datatype=S&codesec=40-6-324&statecd=GA&sessionyr=2012&TOCId=18860&userid=PRODSG&cvfilename=&docname=&Interface=NLL&noheader=1

Cosme, Shante. "The 10 Most Ridiculous U.S. Laws." Complex.com. June 23, 2012 (Oct. 12, 2012) http://www.complex.com/pop-culture/2012/06/the-10-most-ridiculous-united-states-laws/beer-pretzels-north-dakota-law

Fraunfelder, Mark. " City of Beacon, NY, enforces archaic law outlawing pinball, closes retro arcade." boingboing.com. Aug. 12, 2010 (Oct. 19, 2012) http://boingboing.net/2010/08/12/city-of-beacon-ny-en.html

Grischy, Janet. "Carmel Mythbusters." AOL Travel. Sept. 7, 2010 (Oct. 19, 2012) http://news.travel.aol.com/2010/09/07/carmel-mythbusters/

Jordan, Jessica. "Visitor 'arrested' for eating chicken with fork." Gainesville Times. July 20, 2009 (Oct. 19, 2012) http://www.gainesvilletimes.com/archives/21373

LaLegal.com. "Legislature Deems Pro Wrestling A Sham?" Sept. 27, 2012 (Oct. 19, 2012) http://la-legal.com/legislature-deems-pro-wrestling-a-sham

Lawyers Committee for Civil Rights. "Alabama: Frequently Asked Questions" (Oct. 21, 2012). http://www.866ourvote.org/state/materials/AL-FAQ-2012-FINAL-1.pdf

Lewis v. City of New Orleans, 415 U.S. 130 (1974) (Oct. 19, 2012) http://scholar.google.com/scholar_case?case=18175123570584658019&hl=en&as_sdt=2&as_vis=1&oi=scholarr

Maine Revised Statutes, Title 17, Chapter 105, Section 3203. "Sales of motor vehicles prohibited." 2003 (Oct. 19, 2012) http://www.mainelegislature.org/legis/statutes/17/title17sec3203.html

New Orleans Code of Ordinances, Article I, Section 74-2. 1974 (Oct. 19, 2012) http://library.municode.com/index.aspx?clientID=10040&stateID=18&statename=Louisiana

Newman, Barry. "Car Dealers, Believing in a Day of Rest, Still Renounce Sunday Sales". Nov. 6, 2008. (Oct. 24, 2012. http://online.wsj.com/article/SB122592581001202837.html

Rothschild, Emily. "The 8 Dumbest Restaurant Laws." Zagat. Aug. 16, 2011. (Oct. 19, 2012) http://www.zagat.com/buzz/the-8-dumbest-restaurant-laws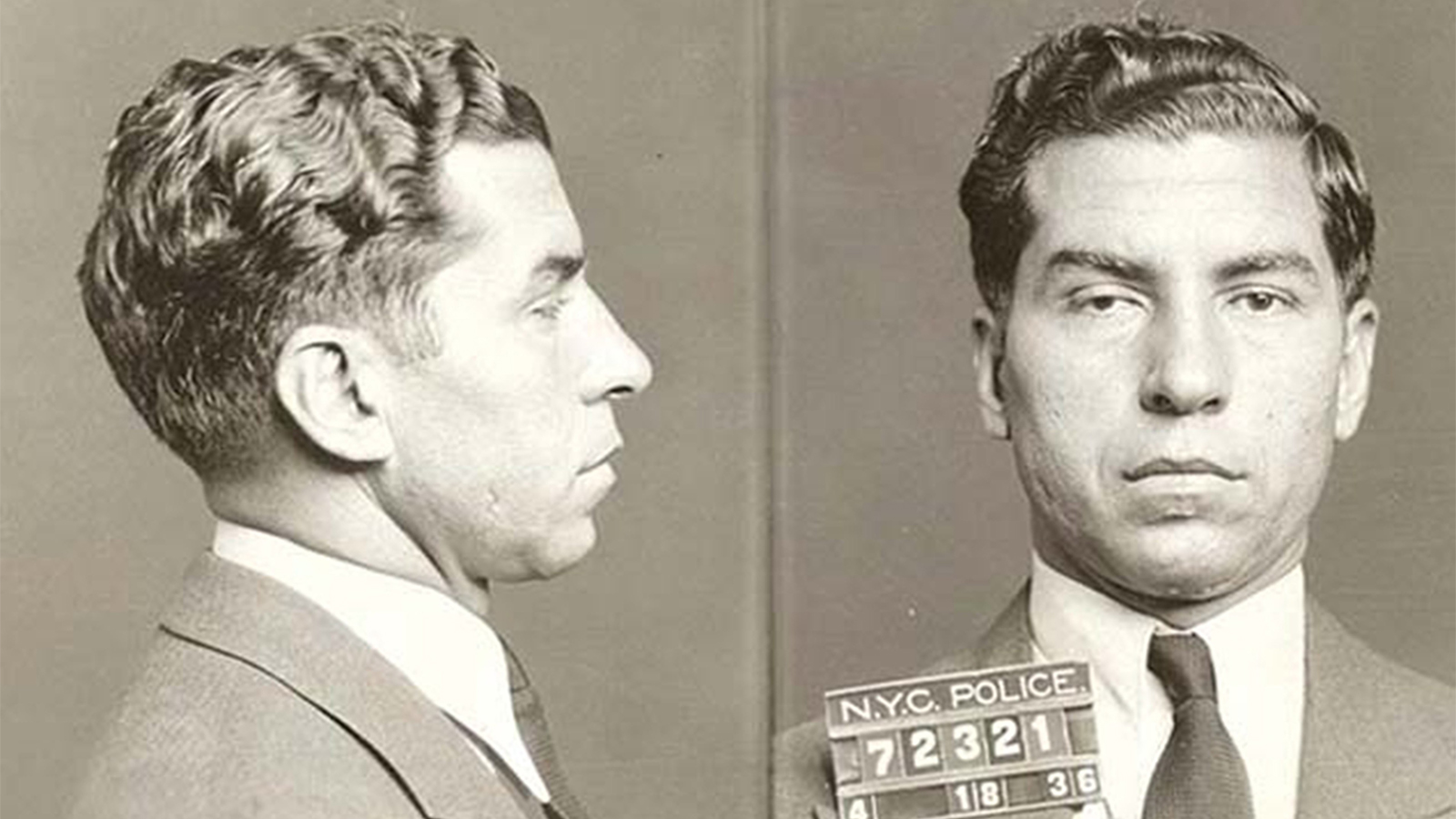 Up Next
The gangster most known for facilitating the creation of the modern American Mafia, he was the head of organized crime in New York City in the 1930s.
---